Shopify, one of the leading eCommerce platforms, provides a myriad of themes to help businesses create a unique and engaging online presence. Among these, Our Fame Shopify theme has garnered praise from Shopify Owner Harley Finkelstein for its exceptional design and user-friendly features.
Shopify themes serve as the foundation for online stores, determining the overall look and feel. The Fame theme has gained a reputation for its modern aesthetics and versatility. Shopify President Harley Finkelstein appreciates its clean design, which offers a polished and professional appearance to their online storefronts.
He took social media to express his thoughts about the Fame Theme; He tweeted:
The athlete entrepreneur is levelling up: @shaunwhite just relaunched his brand Whitespace's website, powered by @Shopify🏂​

Whitespace is using Fame, a premium theme from the Shopify Theme Store. The mobile experience + visual storytelling🤌​ Go look https://t.co/0E1uBJDwJT

— Harley Finkelstein (@harleyf) October 20, 2023
What Makes Fame Theme Worthy?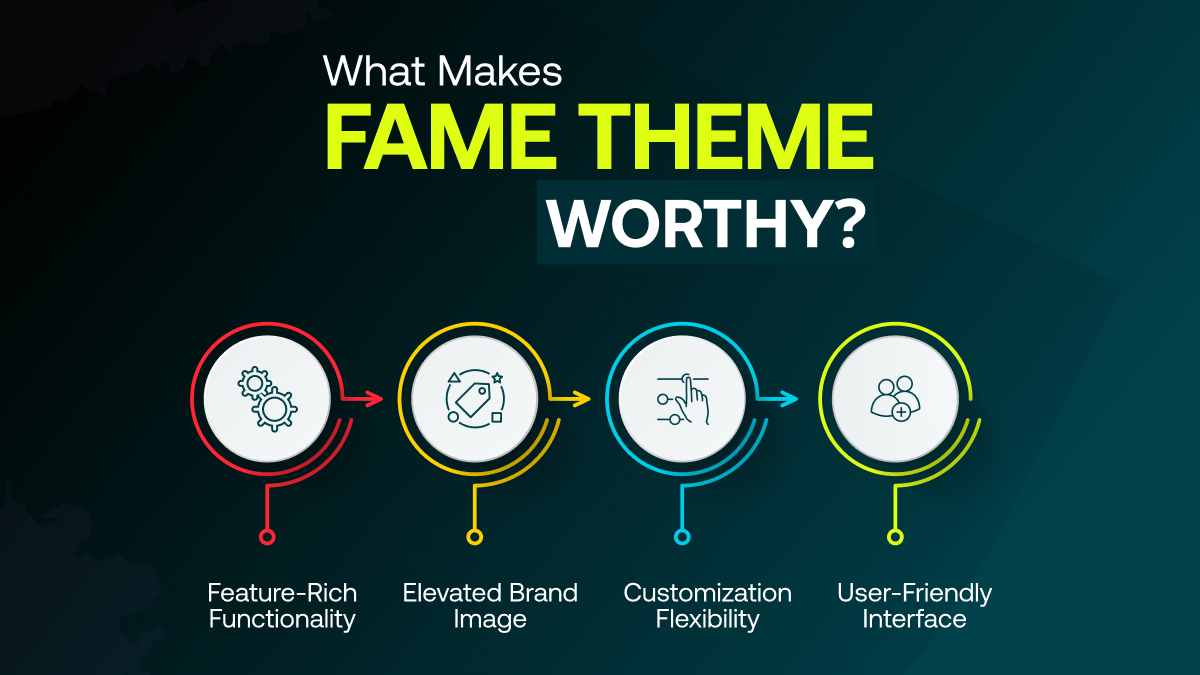 Feature-Rich Functionality:
Beyond its aesthetic appeal, the Fame theme boasts an array of robust features that enhance the functionality of Shopify stores. From customizable product grids to interactive product pages, Fame offers the tools necessary to showcase products in the best light. Also, a seamless integration with different Shopify apps contributes to an enriched user experience.
Elevated Brand Image:
The impact of a well-designed website on brand perception cannot be overstated. The Fame Shopify theme enables store owners to elevate their brand image and create a memorable online presence. With options for stunning banners, captivating slideshows, and a variety of typography choices, Fame allows entrepreneurs to communicate their brand story effectively.
Customization Flexibility:
One of the extraordinary features of the Fame Shopify theme is its customization capability. Users can easily tailor their website to align with their brand identity through customizable fonts, color schemes and layouts. This level of flexibility enables businesses to create a unique online presence that stands out in a competitive market.
User-Friendly Interface:
Navigating an Online store should be intuitive, and the Fame theme excels in offering a user-friendly interface. With a well-organized layout and easy-to-navigate menus, customers can effortlessly browse products and complete their purchases. This simplicity contributes to a positive user experience and encourages repeat visits. 
Summing Up
The Fame Shopify theme has emerged as a favorite among Shopify users, providing a sleek design, customization flexibility, user-friendly interface, and built-in marketing tools. For those looking to boost their online presence, the Fame theme stands as a testament to Shopify's commitment to offering powerful and user-centric solutions for eCommerce success.